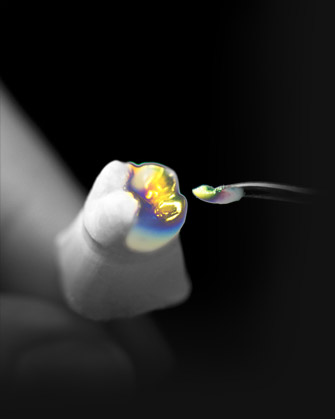 Charity & Giving Back
Giving back to those in need is of utmost importance to Eurodent, and every year we choose programs to support that we feel strongly about. Eurodent is honored to be donating free lab services to these worthy programs:
The Ultimate Makeover Show
This nationally televised program's goal is to assist those Americans who are facing tough economic times and can't afford health and wellness services that will allow them to gain their self respect and dignity back. The Ultimate Makeover will provide these normally expensive services to those in need across the country for free. Eurodent is pleased to support this giving back initiative by providing free lab services to the show, donated to those in need of smile makeovers.
Good Samaritan
Eurodent supports our troops around the world and giving back to those who have fought for our country is important to Eurodent. We have provided free lab services to select vets who have returned from war and in need of a smile makeover. This small act of giving back returns dignity to those who have sometimes lost their sense of self respect and Eurodent is proud to support those who have fought for our freedom.
Breast Cancer Awareness
Eurodent's owner V.J. Lyons feels a personal responsibility to support Breast Cancer Awareness programs and to that end, personally donates yearly to various Breast Cancer Awareness Foundations. The population of female dentists is increasing significantly on a yearly basis with over 40% of the student population being female. Keeping this in mind, it is paramount to look to the future of dentistry and support good will causes that will ultimately benefit the dental community as a whole.
If you are a member of a charity organization and feel that our services can be used to put a smile on someone's face that your organization services, please fill out the below submission form and press "send". This form will be received by the Eurodent Marketing Department and we will get back to you if services can be rendered.
Please understand that we receive many cause oriented submissions, so we may not be able to fulfill your request due to the volume of submissions.