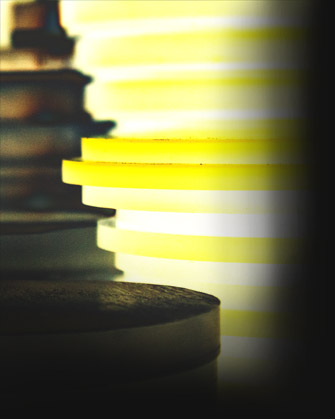 Smile Makeover Info: Care of materials
Your new smile will need care and maintenance the same as any other product you would want to keep nice and looking it's best. These tips will help you keep your new smile looking its best long term:
Make sure to continue good hygiene practices such as daily flossing and brushing after meals this will keep your gingiva healthy and insure longevity of your restorations.
Wearing a night guard is equally important to protect your dental restorations from excessive wear and possible fracture.
While ceramics are not subject to stain like our natural teeth are they can lose their luster over time; regular cleanings at your dental office will allow your dentist or hygienist to polish your restorations to maintain their luster.
Avoid using your teeth to rip things open this may weaken the bond between your natural tooth and your dental restoration.
Avoid eating hard foods such as hard candies, nuts and ice as this will make your restorations more susceptible to fracture.
Regular dentist visits every six months is suggested so a complete analysis can be made on your restorations. These visits are vital so your Dr. can make recommendations on how maintain your overall dental health for complete balance.
Smile Makeover Info: Accessories
A night guard is the most essential accessory one needs after having dental restorations placed; this will protect your new smile from excessive wear and fracture.
For other smile makeover accessory ideas, click this link to find other tips and products that will help you maintain the luster, wear and longevity of your smile: