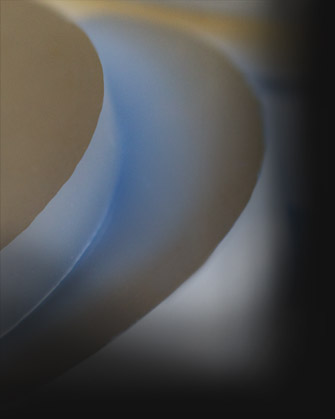 Testimonials
We at Eurodent, take pride in our restorations and smile makeovers and want to hear from you. If you are a current client, and are pleased with the caliber of work you receive, please send us a testimonial that we can post in this section. Your opinions on our work mean a lot to us and are what drive our business, so please send us your thoughts.
If you are a patient who has benefitted from Eurodent's restoration work or have had a smile makeover by us, then please let us know by filling out the form below and sending your comments to us.
Below are Dr and patient testimonials (both written and video), on recent work completed by Eurodent:
Submitted by Dr Paul Davis, LA
"Striving for perfection is a heady goal, and I have found that the team at Eurodent has been focused and willing to work with me toward that goal. True artistry is a gift that we can share with our patients as we attempt to recreate 'natural' with 'artificial'. Eurodent technicians have proven to me that they are 'Artists for our patients'."
Submitted by Dr. Mark Whitefield, Nashville
"Eurodent is my first choice for excellent restorations. Their porcelain fabrication is second to none. I am so pleased with the results that I couldn't imagine using another lab for my AACD accreditation cases."
Submitted by Joel Strom, D.D.S, M.S.
"My dental practice quality of life went up dramatically when I switched dental laboratories from another lab to Eurodent. I have been so fortunate to receive such high quality restorations. The fit is unsurpassed and the porcelain work over the years has been nothing short of spectacular. Rarely are we required to remake a restoration and I estimate that we may re-do a crown once every 2-3 years. I would recommend Eurodent without hesitation."
Submitted by Dr. Haddad, NJ
"I recently inserted six veneers on the uppers anteriors of one of my patients. The case came out beautiful and I passed the mirror over to the patient for her to see. She was so impressed, she asked me when we could do the lowers! Eurodent has consistently made me look good to my patients by providing me with the finest quality restorations."
Submitted by Scott A. Logan, DDS, MAGD, Huntsville, TX
"I want to say thanks to everyone at Eurodent (especially Megan) for their continuing attention to detail and excellence. The single units have gone in beautifully and the large cases with diagnostic wax-ups have been done to the specifications I've requested. Not having headaches and remakes for our mutual patients is a blessing. Keep up the good work!"
Video Testimonials
Video Testimonials 2