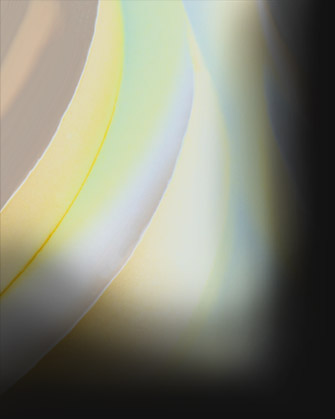 Who We Are
Eurodent Lab and Custom Milling Center is a full service cosmetic dental lab that leads primarily by its aesthetic and technical innovation and shares a deep belief in the transforming power of a smile. We are the leading manufacturer of highly customized cosmetic dental prosthesis and are recognized as one of the leading laboratories in the fabrication of porcelain veneers, zirconia crowns and implant restorations.
Eurodent is committed to being an industry leader and promotes growth and profitability for customers through a spirit of innovation that far surpasses client expectations and industry standards. Artistry, experimentation and style define our approach, and we have set the "Diamond Standard" within our industry. In order to consistently achieve outstanding results for our clients, we are committed to constantly challenging the status quo and are willing to experiment in all aspects of our laboratory life.
Eurodent is family owned, and has been in business for over 25 years. We have a long successful heritage in the dental industry, simply because the quality and consistency of our output never varies or changes. Quality is the guiding principal of our corporate life and quality assurance demands our continuous improvement in all of our processes, products and services, and never being afraid to adopt new technologies, trends, materials and techniques to achieve the "Diamond Standard" in our final product. We are still growing after 25 years because you have recognized Eurodent as a leader in this field and have embraced our forward thinking practices and will accept nothing less than the "Diamond Standard" for your clients.
Why we set ourselves apart
Quality is the backbone of any dental lab, but Eurodent's minute attention to detail, their never ending quest to bring the best global technical talent to the table, and their insatiable quest for discovering new technologies and methodologies to create cutting edge work has set them apart from other dental laboratories. Eurodent's technical team is made up of globally diverse cultures and educational backgrounds – and those qualities translates to unique and diverse problem solving techniques to the cases we receive. Our approach is to always push the envelope in learning from our peers and colleagues, and this mix of talent has allowed Eurodent to provide the highest standard of excellence in their field – the "Diamond Standard".
Awards & Accolades
Eurodent takes great pride in their work, but the final touch given to any restoration we make comes from the Doctor. In this category, Eurodent relies heavily on the Doctor submitting award winning case work to industry associations in order for Eurodent to be recognized.
In the below instances, Eurodent has been the proud recipient of industry recognition in the following areas:
Eurodent has been recognized within their industry as a leader by the AACD (American Academy of Cosmetic Dentistry) in both 2000 and 2005.
In 2005, the AACD awarded Eurodent the "Best of Show" Restoration Winner Award, and in the winter of 2000, the AACD profiled Eurodent's esthetic dentistry case work on the front cover of the AACD trade Journal – an honor in the dental community.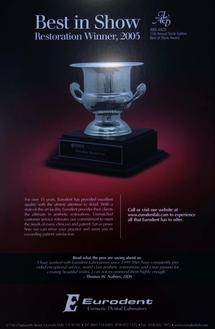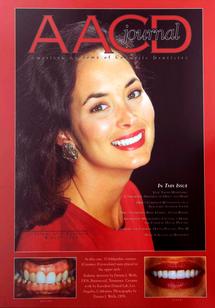 Corporate Video
We invite you to get to know Eurodent Lab in a more personal way and to that end, we have two versions of our corporate video available for public viewing:
3 min. version (click here to view – may open to a YouTube pop up window)
30 second version (click here to view – may open to a YouTube pop up window)
Disclaimer: In order to view this video, you must have an updated version of flash installed in your computer. If you do not, click here to download your free updated version.
Professional Affiliations
TEREC Group

TEREC is a select group of independently owned regional dental laboratories, strategically located throughout North America. We are truly dedicated in our mission to bring leading edge technology to the dentists that we serve and their patients. Our overall goal is to assist our clients in offering the highest level of dentistry in our regions.
Eurodent has been a proud member of the National Terec Group for over 2 years and meets with members three times a year to discuss current topics that affect the dental industry as a whole in order to bring you (and your dentist) up to date with forward thinking practices, dental techniques, news, trends and much, much more.
To learn more about the Terec Group and how this association benefits you, please click the link below:
Nu Calm

Eurodent is pleased to announce their partnership as "lab of choice" for the state of California with NuCalm. Eurodent is the official partnering lab in the state of California, and you can contact us directly to order your NuCalm products or to find out more about the NuCalm experience and how it works. Please refer to our Contacts page for ways to get a hold of us.
Eurodent will be holding CE courses on NuCalm in the near future, so please check our Events/Education section for a list of dates when we will be holding educational seminars on this product.
About NuCalm
NuCalm is a clinical solution with broad applications as it remediates the human condition of anxiety and stress. We strategically launched our anxiolytic solution into the U.S. dental industry first due to latent demand…most people don't want to be in a dental chair. In fact, 82% of adults report some level of anxiety about dentistry and approximately 60M Americans avoid the dentist entirely. Current research regarding the oral systemic health link shows a negative impact on people who neglect their oral health.
To date over 21,700 patients across the U.S. and U.K. have experienced a relaxing and rejuvenating dental appointment without a single reported adverse reaction. The patient feedback has been exceptional: 95% state they would use NuCalm again and 98% state they would recommend NuCalm to their friends and family.
NuCalm works on the GABAergic system to counteract adrenaline and begin the relaxation response. The mechanism of action for NuCalm is binaural beat, frequency-following response, neuroacoustic software embedded into classical music and presented to the patient through noise-dampening headphones. Simply stated, NuCalm entrains brain wave function to the first stage of sleep. The neurophysiologic manifestations of NuCalm include:
Rapid induction of parasympathetic hypnogogic dissociative state
Sustained, steady parasympathetic dominance throughout the procedure
Rapid return to a functional state (motor skills, attention, and full cognition) with no lingering negative post-sedative effects
Cal Lab

Eurodent is continuously looking to work with quality and well known dental associations that will expand our knowledge base and challenge the way we view our industry. Cal Lab is one of those key industry players with a central focus on the national dental industry.
Founded in 1926, the Cal-Lab Group is the oldest dental laboratory organization in continuous existence. Initially, the Cal-Lab Group was known as the Certified Akers Laboratories (hence the name CAL). Today, the Cal-Lab Group functions solely for the benefit of its members without obligation to promote any specific product, technique, or special interest.
The Cal-Lab Group is an independent, international association of dental laboratories. Their growing number of members includes over 200 labs nation-wide. The Cal-Lab Group is dedicated to serving the members' business needs by providing quality programs designed to keep its members "on the cutting edge". Cal-Labs Members Only Annual Meeting features high quality educational and networking opportunities with peers from around the world.
Click the link provided below to learn more about CAL-LABS commitment to its members:
DLOAC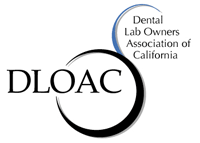 Eurodent is a member of the DLOAC (Dental Laboratory Owners Association of California). For more than fifty years, the Dental Laboratory Owners Association of California has served the interests and needs of dental laboratory owners and specifically addresses the needs and interests of dental labs that are specifically in the state of California. Issues and information affecting the industry are highlighted in DLOAC publications sent to members, and on their corporate web site:
DLOAC offers educational workshops, clinics and seminars throughout the state. These seminars specifically educate and train the Laboratory Owner. In addition, they provide technical programs to educate and train the entire laboratory staff. Members can also take advantage of peer to peer networking at various meetings and social events.
Mission Statement
The Mission of DLOAC, since 1941, is to promote the image of dental laboratory owners, to provide for their professional development and welfare, and to enhance the public's dental health.
AACD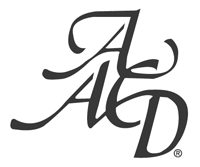 Eurodent is an avid supporter of continuing education and the benefits this up-to-date education plays in the daily running of a lab. The high quality of work that is achieved by Eurodent is due in part to their association and membership with The American Academy of Dentistry. To that end, Eurodent is instituting an internal program for their dental technicians to achieve the highest level of education in their field by taking courses offered by the AACD. This benefits you, the customer, in the sense that if your dentist uses a lab that has highly educated technicians, your smile makeover will be the best the industry has to offer.
The American Academy of Cosmetic Dentistry® (AACD) is dedicated to advancing excellence in the art and science of cosmetic dentistry and encouraging the highest standards of ethical conduct and responsible patient care.
The AACD fulfills its mission by: offering superior educational opportunities; promoting and supporting a respected Accreditation credential; serving as a user-friendly and inviting forum for the creative exchange of knowledge and ideas; and providing accurate and useful information to the public and the profession.
Dedicated to Cosmetic Dentistry
In December of 1984, 60 dentists answered the call of AACD founder Dr. Jack Kammer and co-founder Dr. Jeff Morley. This visionary group met in Las Vegas to create an organization devoted to the art and science of cosmetic dentistry. From this small gathering of dedicated individuals, the AACD has matured into the world's largest organization for cosmetic dental professionals. Over the years, hundreds of professionals have selflessly served the Academy as officers and board members.
With the formation of the Accreditation and Fellowship Programs, the AACD began offering the most stringent and respected postgraduate certification in cosmetic dentistry to both dentists and laboratory technicians.
AACD members are recognized as professionals dedicated to constant improvement of their skills and knowledge, and to making the life-changing benefits of cosmetic dentistry available to more people every year.
Click the link provided below to learn more about AACD's commitment to its members:
ADA

Eurodent is a proud member in good standing of the American Dental Association. The Association was founded in 1859 and is the oldest and largest national dental society in the world. Since then, the ADA has grown to become the leading source of oral health related information for dentists and their patients. Click the link provided below to learn more about the ADA's commitment to the public's oral health, ethics, science and professional advancement and access to care for all Americans:
Membership and Governance
There are over 157,000 ADA members from all 50 states, the District of Columbia and Puerto Rico. The ADA is a member-run organization managed by an elected Board of Trustees and a 473-member House of Delegates.
The ADA works to advance the dental profession on the national, state and local level. Membership in the national organization includes membership in one of our 53 Constituent (state) and 545 Component (local) dental societies.