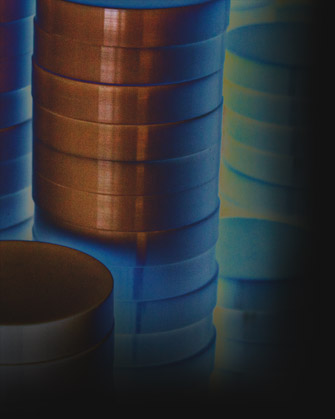 Who We Are
Eurodent Lab and Custom Milling Center is a full service cosmetic dental lab that leads primarily by its aesthetic and technical innovation and shares a deep belief in the transforming power of a smile. We have been in business for over 25 years, and are the leading manufacturer of highly customized cosmetic dental prosthesis. We are recognized as one of the leading laboratories in the fabrication of porcelain veneers, zirconia crowns, implant restorations and more.
Dentists all over the world choose to work with us because we produce such high quality dental restorations. Our restorations are meticulously developed and created by our artists to enhance, restore and/or maintain the natural appearance and function of your smile when placed in your mouth. Your smile will never look fake, strange or unusual. We take every creative and artistic precaution in creating your new esthetic restoration to ensure your absolute satisfaction, and the smile transformation result can quite simply be life changing.
Well known film, music, sports and reality T.V. celebrities have benefited from our services, and if your smile goal is to achieve a natural glowing "Hollywood" smile, look no further and request that your dentist use Eurodent Labs to create your ultimate smile makeover.
Professional Affiliations
The better informed we are as a resource for your dentist, the more precise and accurate work we can do on the smile makeover work we receive and therefore the smile you end up with is the absolute best it can be, both aesthetically and functionally. Our goal is to create work in the industry for you that far surpasses the industry standard and stands apart from all the rest.
Eurodent has been a proud and respected member of the following professional associations during the past 24 years in business:
American Dental Association (ADA)

Eurodent is a proud member in good standing of the American Dental Association. The Association was founded in 1859 and is the oldest and largest national dental society in the world. Since then, the ADA has grown to become the leading source of oral health related information for dentists and their patients. Click the link provided below to learn more about the ADA's commitment to the public's oral health, ethics, science and professional advancement and access to care for all Americans: http://www.ada.org/missionandhistory.aspx.

Membership and Governance
There are over 157,000 ADA members from all 50 states, the District of Columbia and Puerto Rico. The ADA is a member-run organization managed by an elected Board of Trustees and a 473-member House of Delegates.
The ADA works to advance the dental profession on the national, state and local level. Membership in the national organization includes membership in one of our 53 Constituent (state) and 545 Component (local) dental societies.
Terec Group

TEREC is a select group of independently owned regional dental laboratories, strategically located throughout North America. We are truly dedicated in our mission to bring leading edge technology to the dentists that we serve and their patients. Our overall goal is to assist our clients in offering the highest level of dentistry in our regions.
Eurodent has been a proud member of the National Terec Group for over 2 years and meets with members twice a year to discuss current topics that affect the dental industry as a whole in order to bring you (and your dentist) up to date and forward thinking practices, dental techniques, news, trends and much, much more.
To learn more about the Terec Group and how this association benefits you, please click the link below:
Cal Lab

Eurodent is continuously looking to work with quality and well known dental associations that will expand our knowledge base and challenge the way we view our industry. Cal Lab is one of those key industry players with a central focus on the national dental industry.
Founded in 1926, the Cal-Lab Group is the oldest dental laboratory organization in continuous existence. Initially, the Cal-Lab Group was known as the Certified Akers Laboratories (hence the name CAL). Today, the Cal-Lab Group functions solely for the benefit of its members without obligation to promote any specific product, technique, or special interest.
The Cal-Lab Group is an independent, international association of dental laboratories. Their growing number of members includes over 200 labs nation-wide. The Cal-Lab Group is dedicated to serving the members' business needs by providing quality programs designed to keep its members "on the cutting edge". Cal-Labs Members Only Annual Meeting features high quality educational and networking opportunities with peers from around the world.
Click the link provided below to learn more about CAL-LABS commitment to its members:
DLOAC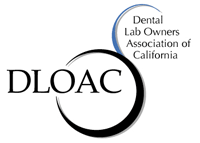 Eurodent is a member of the DLOAC (Dental Laboratory Owners Association of California). For more than fifty years, the Dental Laboratory Owners Association of California has served the interests and needs for dental laboratory owners and is specific to address the needs and interests of dental labs that are specifically in the state of California. Issues and information affecting the industry are highlighted in DLOAC publications sent to members, and on their corporate web site:
DLOAC offers educational workshops, clinics, and seminars throughout the state. These seminars specifically educate and train the Laboratory Owner. In addition, they provide technical programs to educate and train the entire laboratory staff. Members can also take advantage of peer to peer networking at various meetings and social events.
Mission Statement
The Mission of DLOAC, since 1941, is to promote the image of dental laboratory owners, to provide for their professional development and welfare, and to enhance the public's dental health.
AACD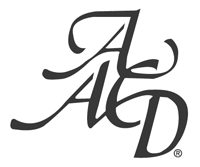 Eurodent is an avid supporter of continuing education and the benefits this up to date education plays in the daily running of a lab. The high quality of work that is achieved by Eurodent is due in part to their association and membership with The American Academy of Dentistry. To that end, Eurodent is instituting an internal program for their dental technicians to achieve the highest level of education in their field by taking courses offered by the AACD. This benefits you, the customer, in the sense that if your dentist uses a lab that has highly educated technicians, your smile makeover will be the best the industry has to offer.
The American Academy of Cosmetic Dentistry® (AACD) is dedicated to advancing excellence in the art and science of cosmetic dentistry and encouraging the highest standards of ethical conduct and responsible patient care.
The AACD fulfills its mission by: offering superior educational opportunities; promoting and supporting a respected Accreditation credential; serving as a user-friendly and inviting forum for the creative exchange of knowledge and ideas; and providing accurate and useful information to the public and the profession.
Dedicated to Cosmetic Dentistry
In December of 1984, 60 dentists answered the call of AACD founder, Dr. Jack Kammer and co-founder Dr. Jeff Morley. This visionary group met in Las Vegas to create an organization devoted to the art and science of cosmetic dentistry. From this small gathering of dedicated individuals, the AACD has matured into the world's largest organization for cosmetic dental professionals. Over the years, hundreds of professionals have selflessly served the Academy as officers, board members and on.
With the formation of the Accreditation and Fellowship Programs, the AACD began offering the most stringent and respected postgraduate certification in cosmetic dentistry to both dentists and laboratory technicians.
AACD members are recognized as professionals dedicated to constant improvement of their skills and knowledge, and to making the life-changing benefits of cosmetic dentistry available to more people every year.
Click the link provided below to learn more about AACD's commitment to its members:
Awards
Eurodent has been recognized within their industry as a leader by the AACD (American Academy of Cosmetic Dentistry) in both 2000 and 2005. In 2005, the AACD awarded Eurodent the "Best of Show" Restoration Winner Award, and in the winter of 2000, the AACD profiled Eurodent's esthetic dentistry case work on the front cover of the AACD trade Journal – an honor in the dental community.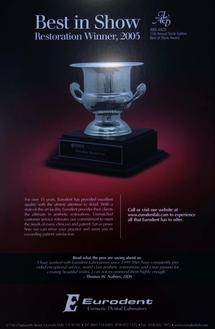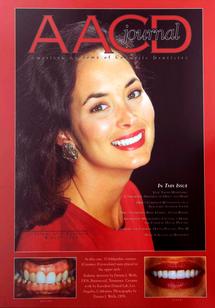 Corporate Video
We invite you to get to know Eurodent Lab in a more personal way and to that end, we have two versions of our corporate video available for public viewing:
3 min. version (click here to view – may open to a YouTube pop up window)
30 second version (click here to view – may open to a YouTube pop up window)
Disclaimer: In order to view this video, you must have an updated version of flash installed in your computer. If you do not, click here to download your free updated version.